We provide top-of-the-line heat pumps to keep your business running smoothly.
We understand that business owners in Alliston, Ontario are looking for the best solutions to keep their businesses running efficiently, including controlling energy costs. When it comes to heat pump installation, maintenance, and repair, we have you covered. Keeping your business running is a full-time job, so you can leave the management of your heating and cooling to us.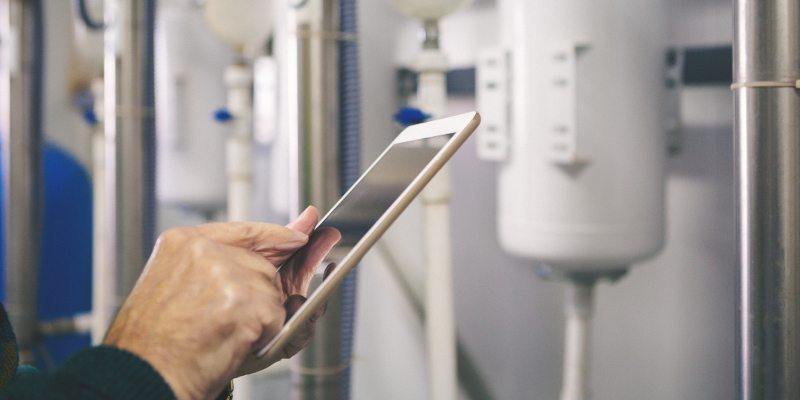 Heat pumps are ideally suited to enhance the energy efficiency of your building and thereby cut costs on your energy bills. This is one of the main reasons so many business choose heat pumps as their heating and cooling system.
At L&B Mechanical, we are prepared to help you install and maintain your heat pump at any location in Alliston. We offer a wide range of services for heat pumps including:
Heat Pump Installation: We can help you pick out the right system for your business. When you are installing a new heat pump system, we can guide you to the right choice of heat pump to ensure your business has a long-lasting, energy-efficient system in place.
Heat Pump Maintenance: After your heat pump system has been installed, we can schedule regular maintenance check-ups on your machine. This will help us identify and fix any potential problems before they turn into costly repairs.
Heat Pump Repair: As you maintain your heat pump regularly, repairs are usually simple and easy to fix. However, we are also able to work on emergency heat pump repairs when they arise. We are happy to help all our clients access timely heat pump repair to ensure their business is not impacted by heat pump problems
When it comes to heat pumps, we have the solution! Contact us to learn more about how we can help your business in Alliston take advantage of the lower energy costs heat pumps have to offer.
---
At L&B Mechanical, we offer commercial heat pumps in Barrie, Alliston, Midland, Orillia, Collingwood, Gravenhurst, Muskoka, Toronto, Kitchener, and Simcoe County, Ontario.