Here at L&B Mechanical, we want to help you do what's best for your business, and an important part of running any business is taking care of the facilities. In particular, it's important to make sure that your air conditioning system is in good working order if you want to keep your team and your customers comfortable, as well as ensure that any temperature-sensitive stock is stored within appropriate limits. The best way to avoid major air conditioning malfunctions is to learn to recognize early signs of trouble so that you can correct potential issues before they do real damage. In this article, our team will go over three signs that you need air conditioning repair.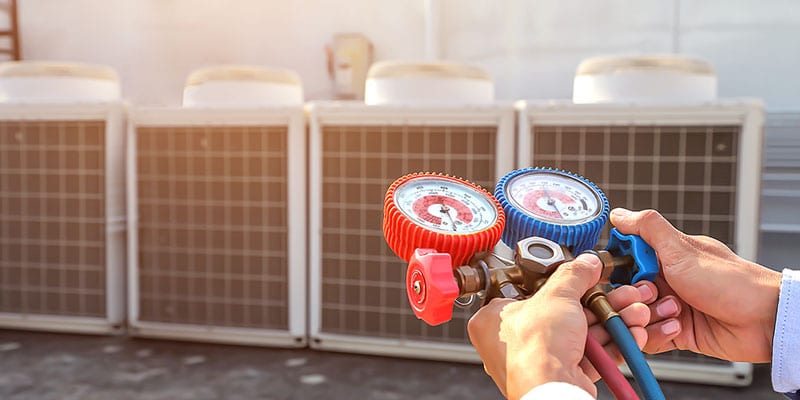 1. No Cold Air – One clear sign that you need air conditioner repair is, unsurprisingly, a lack of cold air. If the air from your vents is no longer blowing cold, you could have one of a number of serious problems, such as duct issues, refrigerant leaks, or condenser problems.
2. Strange Sounds or Smells – While your air conditioner will always make some noise as it runs, if you start to hear loud screeching, grinding, or banging sounds, then you definitely have a problem. Similarly, if you start to notice strange odors coming from your vents, such as the mustiness of mould or the smell of burning rubber, you need air conditioning repair. You can turn to our team to determine what exactly the problem is and get the solutions you need.
3. High Cooling Costs – A third sign that you need air conditioning repair is an increase in your cooling bills. If you notice that your monthly energy costs have gone up significantly with no change in your habits to cause it, then chances are that something is making your cooling system less efficient.