To keep your cooling system working properly, you need to bring in an expert for regular air conditioning maintenance in Barrie.
When you turn on your air conditioner to combat the rising temperatures outside, you expect cool air to start flowing through the vents to keep a comfortable temperature within your office. But in order to keep your cooling system working properly, you need to bring in an expert for regular air conditioning maintenance.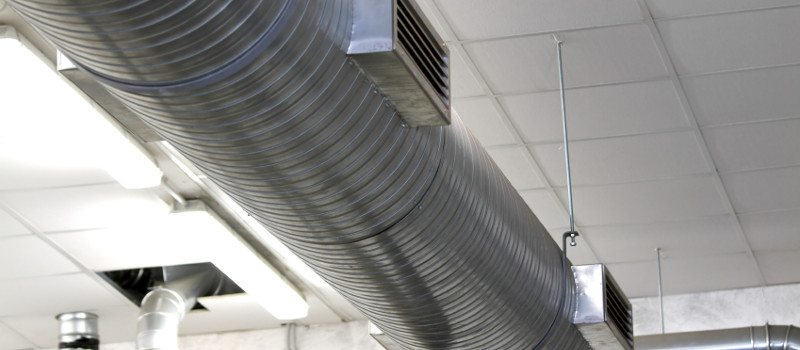 Maintaining your air conditioning and heating system is crucial if you want to avoid bigger problems that may be more expensive to fix down the road. During the service call, your technician will examine the furnace and air conditioner to make sure all components are in good shape and operating how they should. If there are any concerns, we can develop a plan to fix them right then instead of waiting until specific parts stop working completely.
If you own a business in Barrie, Ontario, you can trust our team of experts at L&B Mechanical for all of your air conditioning maintenance needs. We can set up a recurring appointment to visit your property and assess the system. Many of our customers choose to have air conditioning maintenance around the start of the spring season, since that's when the weather starts to get warmer. Waiting too long may result in an air conditioning system that isn't working when you need it to, causing those in your office to feel uncomfortable in higher temperatures. Call us today to schedule your ongoing air conditioning maintenance and enjoy the peace of mind that comes with this important and beneficial service.
FAQs About Air Conditioning Maintenance
We understand you may have questions about our services. Most of our clients do. Over the years, we have found that there is some overlap in the kinds of questions our clients ask. That is why we have included the answers to some of our most frequently asked below. If you have a question that we have not answered here, please let us know by contacting us today. We are always happy to provide you with more information and secure your satisfaction in any way we can.
What are some common signs I need air conditioning maintenance?
Most issues with your
air conditioner
are easy to notice. For example, if you notice foul odours, strange noises, little to no airflow, leaks around your system, or skyrocketing utility bills, there is a good chance your need air conditioning maintenance.
Why is my air conditioner leaking water?
If you notice water leaking or pooling around your AC unit, this probably means your condensate drain line is disconnected or clogged with dirt and debris. This can make the drain pan overflow. Luckily, our professionals can fix this issue easily.
How often does my AC need maintenance?
You should call us to maintain your AC unit at least once a year. Usually, early to mid-spring is the best time. However, we recommend getting air conditioning maintenance twice a year (once in the spring and once in the fall) for optimal results.
What kinds of AC systems do you service?
We service all makes and models, so you can rest assured that we have everything we need to assist you.