Extend the lifespan and reliability of your building's air conditioner.
Every air conditioner, regardless of its size and cooling capacity, is made up of hundreds of mechanical parts. Your building puts a lot of demand on your air conditioner, especially in the summer, so it's inevitable that one of these parts will wear out or give out at some point, and it probably won't happen at a convenient time.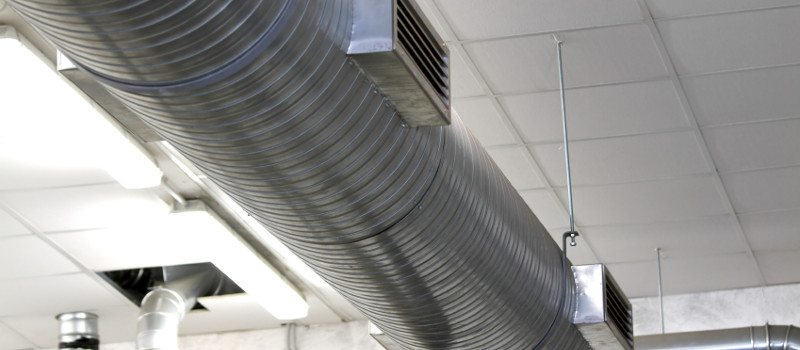 This is why air conditioning maintenance is so important. By having a professional look at your air conditioner regularly, you can make sure every part of this system is functioning correctly to prevent major repairs and breakdowns that could render your Orillia, Ontario office building, restaurant, store, or commercial facility useless for several days. Regular air conditioning maintenance can also increase the efficiency of your system (helping you cut back on cooling costs) and extend the lifespan of your system.
Have us at L&B Mechanical take care of your building's air conditioning maintenance program. Our technicians are thorough, professional, and experienced, and since we specialize in commercial systems, we know what we need to do to keep them up and running. If we encounter an issue with your system that warrants a repair, we will give you all the details and help you make an informed decision about fixing your cooling system quickly and cost-effectively.
Regular air conditioner maintenance is an invaluable investment in your building's HVAC unit and your peace of mind as a business owner. Find out more about what our air conditioning maintenance program includes by reaching out to us today.
---
At L&B Mechanical, we offer commercial air conditioning maintenance services in Barrie, Alliston, Midland, Orillia, Collingwood, Gravenhurst, Muskoka, Toronto, Kitchener, and Simcoe County, Ontario.