Our commercial cooling products available in Barrie include air conditioners, refrigerators, and freezers.
Keeping your office building cool is an important aspect of owning a commercial property. You'll need to maintain a comfortable temperature in order to meet employee safety requirements and make sure your staff members are happy in their workspaces. However, maintenance and repair of the cooling system in your commercial space can get very complex. A commercial system operates at a higher volume to keep up with higher demand, particularly in expansive office buildings.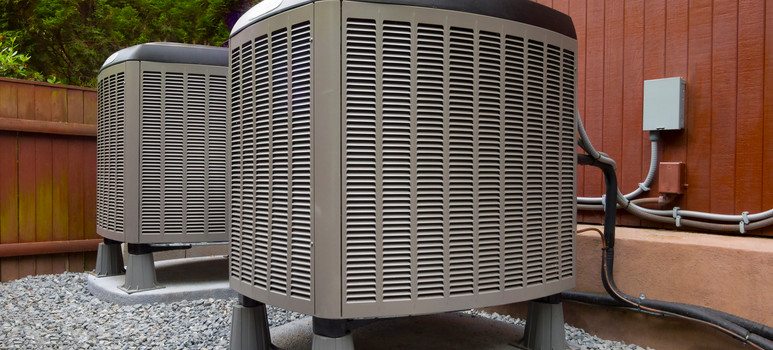 At L&B Mechanical, we specialize in cooling products for commercial clients in Barrie, Ontario. Our commercial cooling products include air conditioners, refrigerators, and freezers. Air conditioning units in office and industrial buildings are often much larger and require specialized service to make sure all tasks are done correctly. Each of our team members understands the unique needs of commercial clients, and we'll tackle the work quickly and efficiently, whether we're performing a repair or installing a new unit at your property.
Many commercial businesses use refrigerators and freezers to keep food and other products cold. But when your refrigerator or freezer goes out, you could end up losing a lot of inventory if the problem isn't repaired right away. We can handle commercial-grade refrigeration and freezer units, so contact us as soon as you notice something is wrong. Our team will come out right away and can even come at night or on the weekend if it's an emergency. Give us a call right away for more information about our cooling products.

---
At L&B Mechanical, we offer commercial cooling products in Barrie, Alliston, Midland, Orillia, Collingwood, Gravenhurst, Muskoka, Toronto, Kitchener, and Simcoe County, Ontario.