The overhead costs of keeping a commercial space running efficiently can add up, and keeping on top of maintenance for your larger systems can prevent a surprise malfunction or failure that can be very costly. In an effort to reduce such surprises and to keep energy costs consistent, commercial HVAC services are available to make sure your system is running optimally.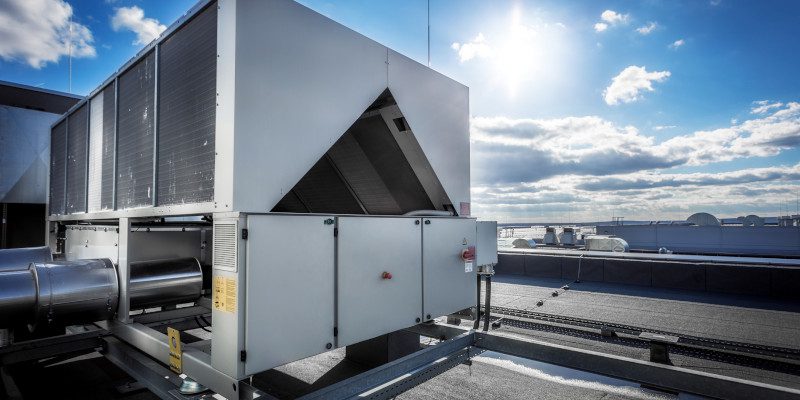 Commercial HVAC services are available for your commercial HVAC system to regularly check on all of the components to promote a healthy system with few surprises. Having a professional inspect and maintain your HVAC system regularly can reduce energy costs, as inefficient or damaged systems can use more energy by having to work harder, and staying on top of the function of your system can increase the lifespan of your system.
Performing proper maintenance on your HVAC system with commercial HVAC services will also ensure that your system is functioning well and maintaining consistency and will be well-regulated in all seasons. Having a trained professional inspect your unit will reduce the likelihood of failures and breakdowns that can not only result in costly repairs, but also interrupt your day-to-day business and therefore decrease profitability.
At L&B Mechanical, we specialize in commercial HVAC services to make sure things are running seamlessly so you can focus on the other administrative tasks of your commercial space. We service commercial units exclusively and have an intimate knowledge of all makes and models, so no matter what system you have, we can keep it running beautifully.
With exceptional workmanship and a commitment to excellence, we will keep your HVAC system in tip-top shape. If you are in Barrie, Ontario or the surrounding area, reach out to us to explore the commercial HVAC services we have to offer!