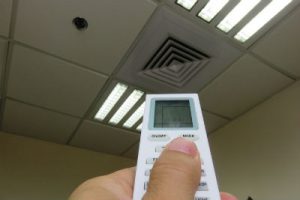 As you know, some of the first snowflakes have already fallen this year, and as the weather cools down, it's easy to flip the switch on the thermostat to heat. But did you have someone come out and check your commercial heating system before you switched over? Have you noticed that your heating system may not be working its best? Here are a few reasons you should schedule commercial heating services early this year:
You can avoid costly repairs and undue problems when you schedule your commercial heating services now. Not only can you resolve problems in advance, but you may find that your heating system works better overall.
You can also save money on your energy bills because you've schedule commercial heating services in advance. When your entire commercial HVAC system is working its best, your utility bills go down while you keep things at a comfortable temperature.
Speaking of a comfortable temperature, commercial heating services ensure that you can set your thermostat and forget it. Rather than constantly adjusting the numbers because your working environment is too cool, you'll enjoy greater comfort and employee productivity by having your system checked out early.
Don't delay your commercial heating services until you are experiencing a major problem. Give us a call at L&B Mechanical, and we'll be happy to provide the commercial heating services you need to keep your business running all winter long. And – if you do happen to run into a problem, we can help with that, too!