When your business relies on refrigeration, a refrigeration breakdown can be a nightmare. For businesses in the food industry, broken refrigeration could mean that hundreds or even thousands of dollars' worth of product is spoiled and must be thrown away. Even businesses that have backup refrigeration units can experience vastly reduced productivity while they wait for refrigeration repair. In a supermarket, a broken refrigerator may lead customers to doubt the freshness of their groceries or make them want to shop elsewhere.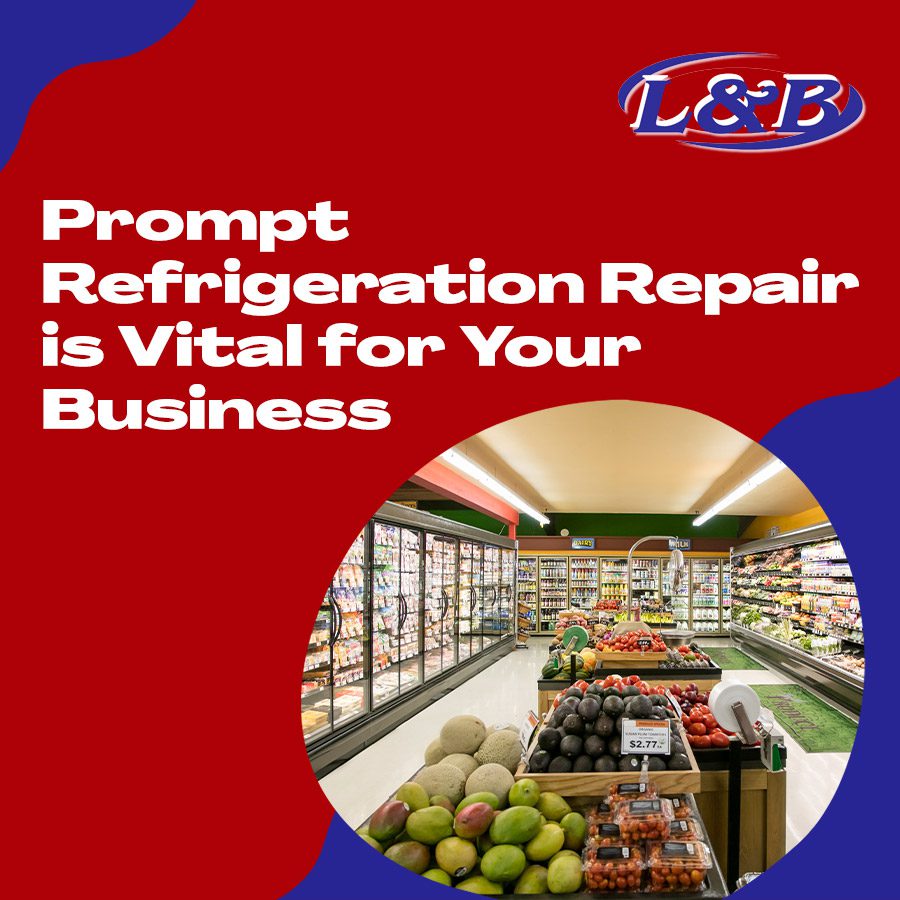 In other businesses, lack of refrigeration could mean that the businesses have to shut down until they can get refrigeration repair. For some industries, a refrigeration breakdown could even be a dangerous situation. For all of these reasons, prompt refrigeration repair is extremely important.
At L&B Mechanical, we understand the urgency of refrigeration repair, and we will have technicians on site as quickly as possible to deal with your refrigeration issues. Our technicians are highly trained experts that can diagnose the problem effectively and repair all makes and models of refrigeration units. We make sure to keep a stock of common parts needed in these repairs, so you don't have to wait for a part to come in.
Refrigeration problems don't wait for normal business hours, so neither do we. At L&B Mechanical we offer 24-hour emergency service and always have technicians available to serve your repair needs, regardless of when they occur. If your business relies on refrigeration to operate, then you can rely on us to maintain and repair your refrigeration systems.