Commercial refrigeration is a big investment, and keeping your units functioning properly is of utmost importance for food safety and protection of your equipment. Commercial refrigeration maintenance can help keep your refrigeration investment functioning properly, which will have a positive effect on your food storage capabilities and business costs.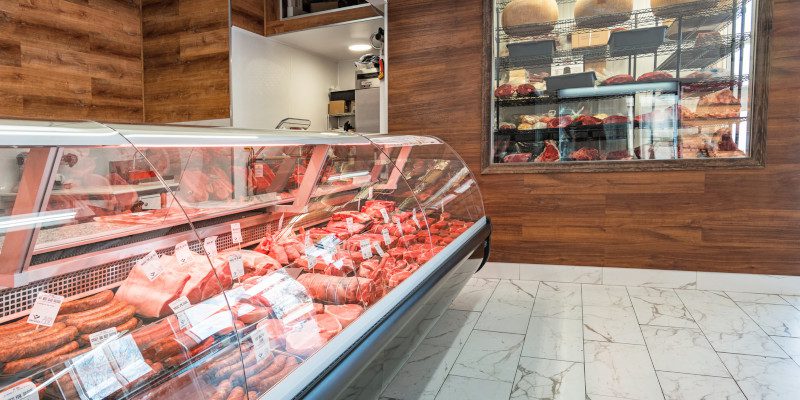 Commercial refrigeration maintenance is important for many reasons, such as protecting your units from premature failure or breakdown, keeping the temperature well-regulated for proper food storage, keeping your units reliable and in great working order, and increasing the lifespan of your system. At L&B Mechanical, we can perform all of your refrigeration maintenance to keep your system functioning optimally.
We service all refrigeration components and units, such as coolers, freezers, and display cases and will perform regular maintenance checks to monitor refrigerant levels, gaskets, leakage issues, calibrate thermostats, clear drain lines, check filters, perform cleaning, and make sure all components are in excellent working order. Our focus is solely on commercial systems, so we are well-versed in all makes and models of refrigeration units and have many years of experience that will assist in proper refrigeration maintenance for all of your units.
If you are in Barrie, Ontario or the surrounding area and would like to discuss how we can set up a refrigeration maintenance plan for you, please reach out. We offer exceptional workmanship, are efficient and honest, and will get the job done right every single time. Keep your refrigeration units in excellent working order and allow us to protect your investment with regular refrigeration maintenance!