Spring is a refreshing time of year! Flowers start to bud, the temperatures are warmer, days are a little longer, and you start to see a new energy in the world around you. While thoughts of sunny days are certainly on everyone's mind, now that spring is here, it is time to think about what will happen once the days start to really heat up! Will you be prepared? If you have a commercial HVAC system, now is the time to schedule a professional for an air conditioning maintenance check.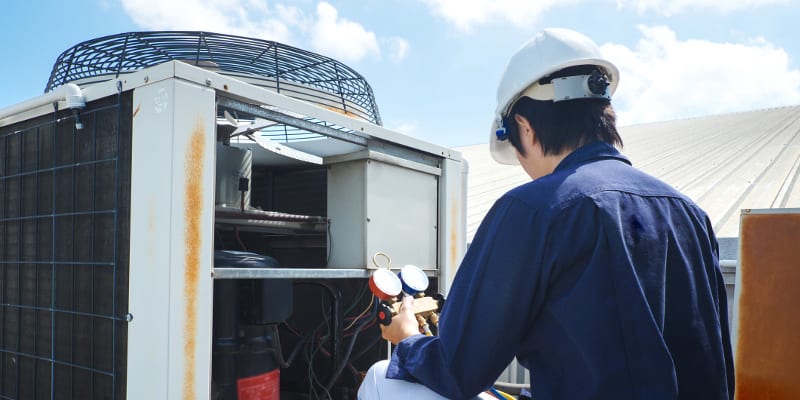 When you have a professional air conditioning maintenance check, you ensure your commercial air conditioning unit will work when you need it. Many people make the mistake of postponing or neglecting their air conditioning maintenance until they actually need their air conditioner. There are few things as frustrating as attempting to turn on the air conditioning only to realize you have a problem. This means you'll be forced to find alternative cooling methods until you can schedule a professional. You are unlikely to be the only one who procrastinated, so wait times will most likely be longer for an appointment.
Instead of sweltering in your office, be like the early bird and get the worm in the spring when you are more likely to get a commercial air conditioning check during a time that works with your schedule. At L&B Mechanical, we have years of experience in commercial HVAC systems, including services like air conditioning maintenance. Contact us now for assistance!