Growing up, we're taught that proper refrigeration is critical for food safety in the kitchen at home. How much more critical is that refrigeration for companies, like restaurants and catering businesses, to function to their fullest potential? A broken refrigerator for one of these companies can have devastating consequences. Who can you turn to for all your refrigeration services? We hope you choose us. At L&B Mechanical, we are your one-stop shop for all your refrigeration needs. We handle regular maintenance, all repairs, and installation of new units.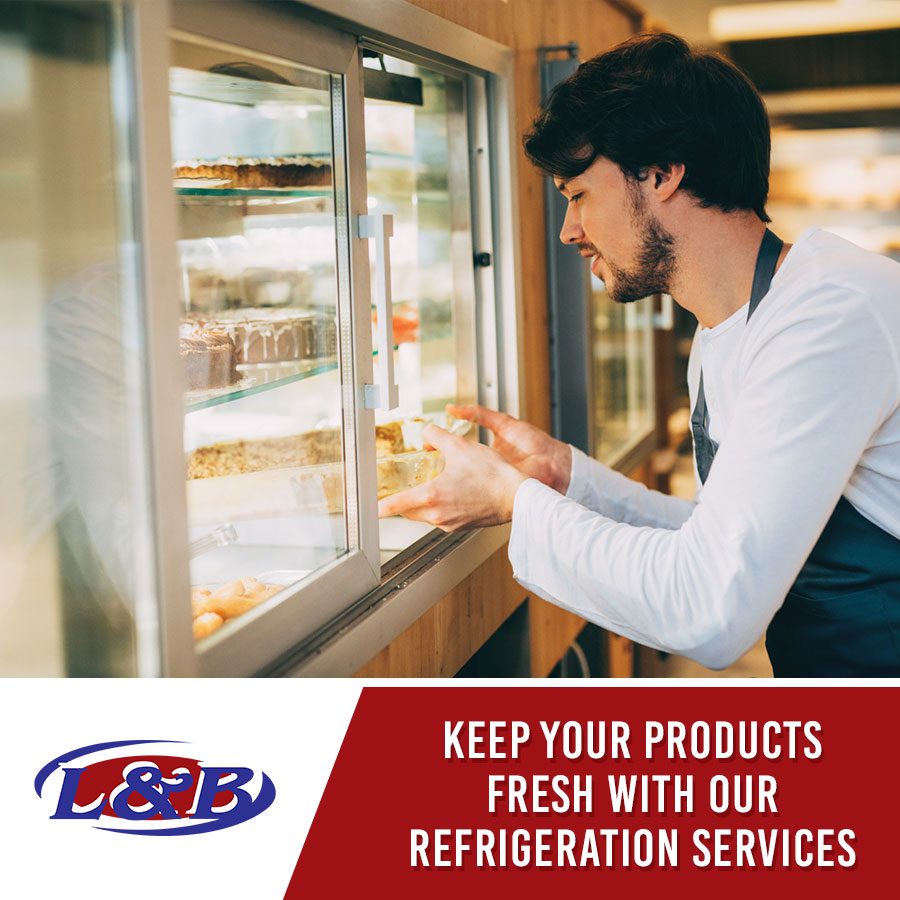 Maintenance – It's important that you have your unit regularly checked during the year to avoid future issues and to extend its life. To save money, we offer maintenance contracts and will work around your schedule.
Repair – When your refrigeration temperatures go out of range, you need help fast. Not only will our technicians get there quickly, but we also offer 24/7 emergency service. Products requiring constant refrigeration can't afford to wait until morning – call us!
Installation – Having the proper unit can make all the difference when it comes to your location's comfort and energy efficiency. We'll help you choose the right unit for your company so that your products stay fresh and safe. We guarantee installation is hassle-free.
At L&B Mechanical, we'll make sure your refrigeration unit is running to its fullest potential. Don't hesitate if you suspect a problem – waiting could cost you. Give us a call today!