As winter quickly approaches, you want to ensure your commercial heating system is working properly. It's a good idea to conduct an inspection periodically to ensure your business' heating and cooling system will be working when it matters most. A common part of your heating system that needs maintenance is your heat pump because it can be the root of any issues you may be experiencing. Here are the tops signs you are in need of a commercial heat pump repair.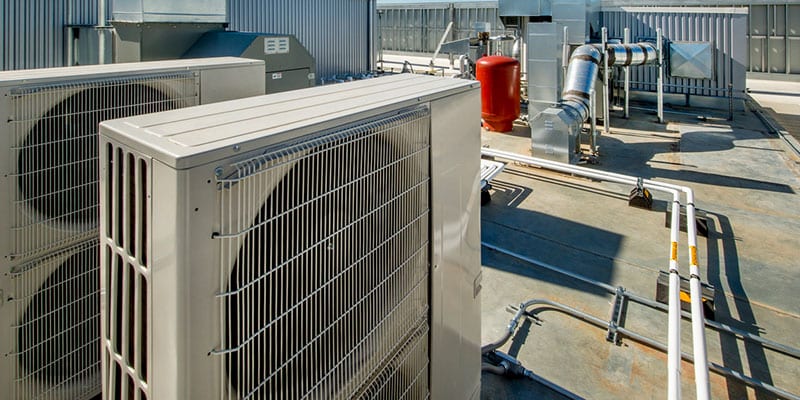 Heat Not Flowing – One of the most significant signs that your heat pump isn't working properly is that it's out of commission. If your heat isn't flowing and your employees are shivering, it's time to take a look at your heat pump. In this case, we recommend contacting a technician right away to get your heat up and running again.
Frozen Coils – Is ice building up on your heat pump? This can be due to a refrigerant leak, or maybe your air filter is dirty. A technician can typically determine the culprit, seal off any leaks, and refill your pump with refrigerant that was lost from the leak.
Loud Noises – It's not uncommon for your commercial heat pump to make noise while functioning. However, loud and significant noises shouldn't occur. If you hear noises such as rattling or grinding, something is likely wrong and you need a heat pump repair.
High Electric Bill – Has your business' electrical bill increased significantly for no reason at all? If so, this is a sign to inspect your heat pump and determine why your commercial HVAC system is having to work so hard to keep a consistent temperature (driving up your bill). Issues such as a grounded wire or damaged coil could be causing your heat pump to act up.
We hope these signs will help you indicate if you are in need of a commercial heat pump repair. If you have any questions regarding commercial heat pump repair and the services we provide, contact us at L&B Mechanical today.