If your Alliston business needs any type of commercial cooling services, turn to us for honest assessments, advice, and assistance.
We may not have the hot temperatures in Alliston, Ontario that those further south experience during the summer, but in an industrial or other setting, it can still get pretty uncomfortable. Manufacturing and other activities can put off quite a bit of heat on their own, making commercial cooling services an important part of your maintenance plan. Our experts at L&B Mechanical can take care of any type of commercial cooling services you need, including air conditioning installation, maintenance, and repair, as well as refrigeration services.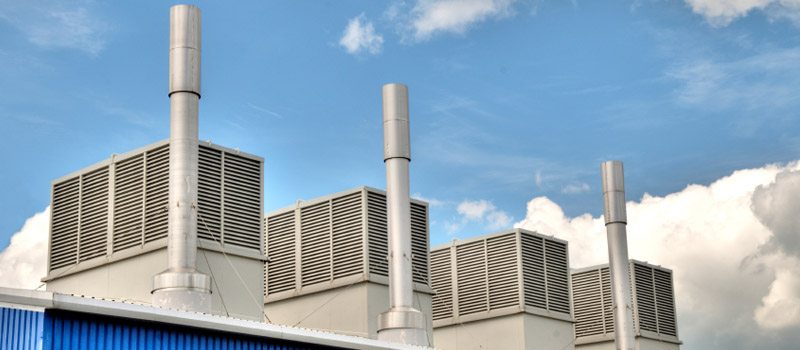 One of the most irritating things about cooling is being able to keep the temperature consistent. This is true for the comfort of people, as well as maintaining safe cooling temperatures in refrigeration units. Our experts can help you determine what the best course of action would be in terms of commercial cooling services, so consistency can be attained. This is as important for energy savings as it is for comfort and the protection of inventory and assets.
We have experience with all facets of commercial cooling services, so it doesn't matter what type of business you have or what type of equipment you currently have in place. We can assess the situation and offer you advice on how to make improvements. Even small improvements in efficiency can equal huge savings on utilities, in part because of the sheer volume of space that needs the temperature controlled. The larger your property, the more essential it is to have an efficient system.
Call on us for commercial cooling services that will enable your company to experience the best profits possible while making everyone more comfortable and happier.
---
At L&B Mechanical, we offer commercial cooling services in Barrie, Alliston, Midland, Orillia, Collingwood, Gravenhurst, Muskoka, Toronto, Kitchener, and Simcoe County, Ontario.
Similar Services We Offer: