We are here for you for all your refrigeration needs – installation, maintenance, and repairs.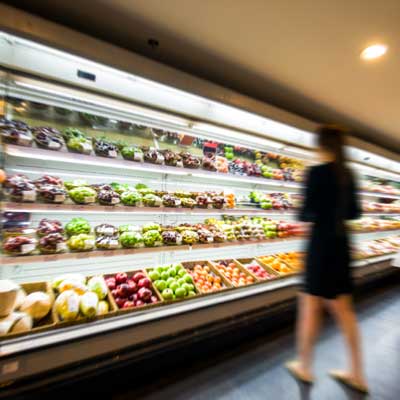 One of the key components of food safety is temperature, and that makes refrigeration the single most important equipment if you are a restaurant, commercial kitchen, caterer, or other type of business handling food or other products that must stay at a safe temperature for viability. At L&B Mechanical, we understand your refrigeration issues must be handled promptly and that refrigeration also comprises a large part of your utility budget, making it imperative that it operate efficiently.
If your refrigerator at home goes out, you are put into a position of deciding which food you feel comfortable with consuming and which you should throw out. In a commercial setting, you have no choice – if it goes out of food safe temperature, you are required to throw it out. That means you have little time to respond when an alarm tells you that your refrigeration is nearing an unsafe level. Our 24/7 response team is equipped to handle your refrigeration diagnostics and repair in a timely manner to help you avoid a costly scenario that is also disruptive to your business.
In addition to refrigeration repairs, we handle installation and maintenance of refrigeration systems, so if you need to upgrade your refrigeration or need added capacity, you are welcome to call us for expert recommendations and answers to your questions.
We proudly serve the Orillia, Ontario area with exemplary refrigeration services for any type or size of equipment you may have. We are equipped to handle small commercial right up to large industrial applications, so don't hesitate to contact us for all your refrigeration needs.
---
At L&B Mechanical, we offer commercial refrigeration services in Barrie, Alliston, Midland, Orillia, Collingwood, Gravenhurst, Muskoka, Toronto, Kitchener, and Simcoe County, Ontario.
Similar Services We Offer: