Protect your investment with regular heat pump maintenance at your commercial property.
Heat pumps are one of the best HVAC options available on the market today. They provide comfort all year long by pulling heat into your property during the cold winter months and pushing heat out of your property during the hot summer months. As you can imagine, heat pumps are complex and technologically advanced. There are lots of small elements that can go wrong over time, decreasing the efficiency of the whole system and making the need for a major and potentially expensive repair more and more likely.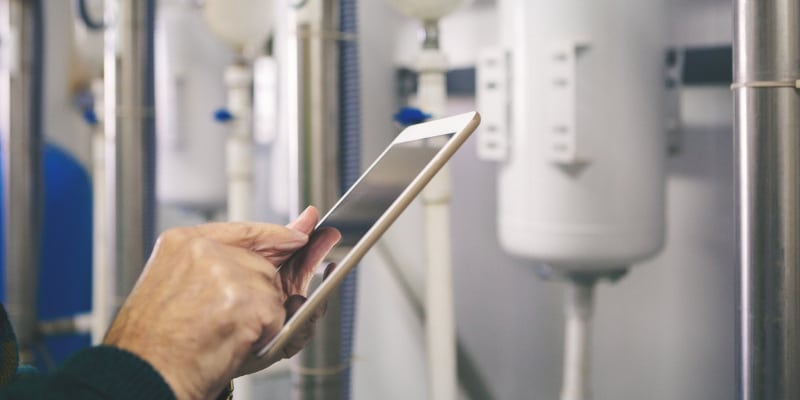 If your Orillia, Ontario business has a heat pump, one of the best things you can do to ensure optimal efficiency and extend the lifespan of your heat pump while reducing repairs is to call us here at L&B Mechanical and set up regular heat pump maintenance. Heat pump maintenance generally includes a yearly checkup and cleaning of your whole system.
Our heat pump maintenance visits usually include the following:
Heat pump inspection: We look at all the components of your system, from the blower and the ductwork to the filter and the coils. We want to make sure everything is operating as it should.
Check for leaks in ductwork: If you have leaks in your ductwork, you are wasting money every day. We will seal up any problems we find, making sure that the climate-controlled air gets where it needs to be.
Check refrigerant level and measure system output
Assess electrical terminals and belts
Cleaning dirt and debris
We will work with your schedule to make sure our heat pump maintenance occurs at a time that is convenient for you and your business. Give us a call today.
---
At L&B Mechanical, we offer commercial heat pump maintenance services in Barrie, Alliston, Midland, Orillia, Collingwood, Gravenhurst, Muskoka, Toronto, Kitchener, and Simcoe County, Ontario.