Whatever the make or model of your commercial furnaces, we can provide top-notch HVAC repair and maintenance.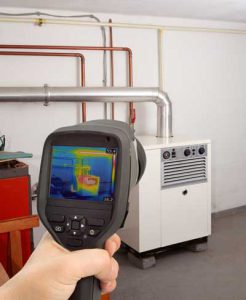 Here in Canada, furnaces are a pretty important component of any commercial property. There is never a good time for your furnace to stop working. It can cause you to lose money because you have to close your business for the day, sending your employees home and making your customers unhappy. If your commercial property is in or near Orillia, Ontario, you should know about us here at L&B Mechanical. We can help keep your furnaces is great working order, reducing the stress you feel about the possibility of a sudden failure or problem. We offer 24-hour emergency service calls for furnaces and other types of HVAC systems.
You don't want to wait until there is a major problem with your furnaces because it can cost you a lot of money and make both your employees and customers unhappy, which is why we offer regular maintenance contracts too. These annual inspections and services will keep your system in its best shape, which will optimize efficiency and extend the lifespan of your unit. You are also less likely to have sudden failures or need major repairs because we will be thoroughly inspecting and adjusting your system as needed on a regular basis.
We can handle all makes and models of furnaces. Whether you need a minor repair, a major repair, a whole system replacement, or a new system upgrade, our technicians can help. We are highly trained and specialize in commercial HVAC systems. Give us a call today, and your business will never be too cold again.
---
At L&B Mechanical, we offer commercial furnaces in Barrie, Alliston, Midland, Orillia, Collingwood, Gravenhurst, Muskoka, Toronto, Kitchener, and Simcoe County, Ontario.